Reporting System
Communicate financial data to Scientists as well as scientific data to Administrators is what we consider the key of a successful institution.
One of our strength is to generate user-friendly reports to empower directors to simplify any decision-making process.

We translate scientific results into real-time meaningful financial information, and therefore communicate to scientist comprehensive financial reports. We centralize relevant data and, together with your staff, we design a management system able to provide comparable figures, harmonize procedures and optimize workflows.
We offer you appropriate tools to compensate the old-fashion procedures and guarantee a professional support to science.

Personnel overview
Working contract may be covered by institutional funds or third party grants with different duration.

Find the right solution to optimize your resources.

Monitoring and controlling system
Our consultants design and implement a budget reporting system as tool to communicate financial information to directors, research group leaders and facility leaders as well as perform budget analysis that will support decision-making process.
We synchronize with your accounting system, we extract the relevant information and we organize data in a friendly and readable report.
We support you generating appropriate reports for financial evaluation, governmental assessment, or internal purposes like institute budget analysis, mid-long financial plan, budget allocation analysis.

Management system
We advise institute financial and controlling department regarding the use of the SAP and KLR system and how it could be customized or adjusted to best serve the administrative needs in terms of reporting, controlling expenditures and integration of facility recharge.
Moreover, our expertise on management system for research institute could guide you through the different commercial solution. After more then 10 years experience in science administration we have also developed an ad-hoc system that mainly supports the administration of core facility.
Learn more about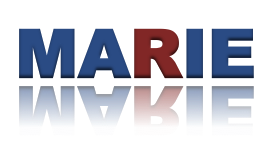 MARIE
Improve communication
Enhance efficiency
Reduce costs